NEGOTIATIONS
Negotiation and renegotiation on behalf of the CLIENT in a transaction
MARKETING
Developing and implementing marketing plan specific to the property
REAL ESTATE SERVICES
Acquisition or exit strategy and advice for the property in your situation
CONSULTATION
FREE advice and consultation before any buy or sell-side assignment
About Us
ProClient Brokers Inc. is a Brokerage firm specialized in providing buying or selling solutions for any size and type of business or real estate property as part of our Broker Services. We manage transaction from start to closing of the deal as part of our Broker Services. In representation we manage to achieve client's specific objectives and goal in a deal.
We provide advice for each type of client according to the specific needs of each project, providing business sales and real estate solutions based on a deep knowledge of the current market situation. We carry out analysis and projections to make the right decisions for the long term, while ensuring success today and in the future of our clients. …read more
Our Focus
The aim of ProClient Brokers is to develop and optimize strategies, specialized in selling business and real estate properties, satisfying clients, and investors in achieving their goals, so that you can obtain the maximum benefit and the best results as part of our Broker Services.
Our Brokers/ Sales Representatives work with rigor and confidentiality required for a maximum efficiency in buying and selling your property. We are pro-Client, we support to meet or exceed the expectations of our clients. Our Broker Services include selling main street, lower middle market businesses, new/ resale franchises, residential and commercial real estate is our focus
We strive to develop long term relationships with mutual respect, transparency and understanding with business and property owners of all sizes and locations.
AFFILIATIONS / MEMBERSHIPS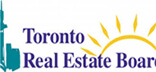 It's common for business buyers to want to secure business loans using the businesses that they have bought. This means that if your business isn't profitable enough or the cash flow isn't adequate, no buyer will be interested in it.
To make your business more attractive you should hire a knowledgeable person from outside to balance your books of accounts and identify any mishaps that might be there. Great people that you should hire are those that have CFO or CPA qualifications.
read more
MAIL // [email protected]
TEL // + 1 416 364 5550
FAX // + 1 416 364 5550
DIR // 350 Main Street E Milton, ON Canada L9T 1P6
If you request any information on our services, please call us or fill in the form below and we will contact you shortly.